Welcome on board at Dusseldorf BOOT yacht show : 21st – 29th January.
15, 16, 17th November 2016, METS TRADE YACHT SHOW AMSTERDAM Booth CMP EL 26 with MATERIAL XPERIENCE
5 & 6 Novembre 2016 MAKER FAIRE LILLE TRIPOSTAL
22-28 /09 – 2016 PARIS -Breteuil, Showrooms So Beautiful by DECOWORKERS
Jeudi 24 Mars midi présentation de la startUp FLAXCOMPOSITES au club Tourcoing Entreprendre.
Venez Lundi 22 février à Béthune découvrir le lin revisité par FLAXCOMPOSITES et le tandem DESIGN EDITION & L&D INTERIEUR
https://www.facebook.com/ldinterieur/
MEET US IN ROTTERDAM FROM 27th till Jan 29th
http://materia.nl/event/material-xperience-2016-the-future-is-here/
MEET US DURING SPORTS GEAR SOURCING DAYS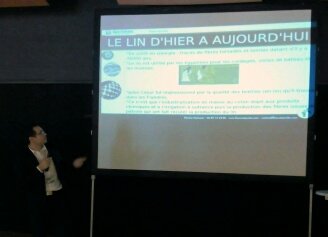 ***
Conference TEXWORLD September 2015.
***
MEET US DURING THE JEC EUROPE in MARCH
JEC COMPOSITES is the largest exhibition in Europe dedicated to composites. Contact me for your biobased composites.
***
VISIT FASHION TECH DAYS in ROUBAIX (Lille) 19-20-21 MARCH 2015